French Country Cottage Home Office Tour
Tour my French Country Cottage home office and check out 12 must have items for your home office!

French Country Cottage Home Office Tour
Now that I have finally revealed our Before and After French Country Cottage Sunroom Renovation (read it here!) I thought it would be fun to do a home office tour.
I'm also going to show you some of my home office "staples." There are some fun ones!
Come on in! I love that chandelier by the way. I wanted a French Country vintage appearance and this is the same finish as the smaller chandelier in the foyer. They are gorgeous.
Welcome to my office!
I was so excited to announce my new business as a virtual FASTer Way to Fat Loss coach which is why my office also includes a yoga mat, block, weights, and resistance bands. Unless I run outside I do most of my workouts in here!
If you haven't read my FASTer Way to Fat Loss story, then read it here! I would love for you to join my next round!
And because I am OCD my yoga mat had to match my color scheme. Hello sage green yogo mat.
Desk Chair and Gel Cushion (forgot to show a pic)
That secretary desk is a beautiful piece from Hooker Furniture's Seven Seas collection, and it was a college graduation present from my grandparents (Oma and Opa), and I still use it today!
Those book shelves were designed by myself and built by my other grandfather when we bought our first fixer upper. I designed them for our Vintage Victorian library renovation, but when we moved they came with us to the library of our Colonial Foreclosure and then ended up here.
Keyboard wrist rest and mouse pad.
This is my happy place. My alarm goes off at 515am, and the first stop of the day is our coffee bar where I pour myself a cup of freshly ground and brewed organic Honduran whole bean coffee from Gobena.
Would you consider buying some coffee to support our adoption costs? Check out Gobena Coffee's amazing selection here!
Desk Lamp Organizer with USB and Outlet
When I was about 9 years old I started a prayer journal. Dozens of prayer journals later I have records of conversations with Jesus and the way He has worked in my life and shown me just how incredibly real and amazing He is. They are one of my greatest treasures.
Anyone that knows me or has been around here for a little while understands that I have a small obsession with candles. All candles.
After I pour my coffee and sit at my desk I do two things – light a candle and turn on Pandora (either "Instrumentals for Studying," "Acoustic Instrumental," or "Film Scores").
I used to be a Yankee Candle girl, but then I was introduced to the Antique Candle Company and I fell in love. They are a small business that specializes in soy candles. I highly recommend them (and I re-purpose EVERY glass jar they come in)!
These are my favorite pens because there are 10 different color options in one pen. One color for each of us (5), family (1), blog (1), FASTer Way (1), ER (1), finances and meal planning (1). #allthecolors
Erin Condrenhas become my go to for desk/home office supplies.
Erin Condren Petite Planner and Personalized Leather Folio
Remember how I told you I light a candle every morning? Well, the coolest find ever was this tiny electric candle lighter that is charged with a USB.
So easy!
These glasses actually came with a blue light tester to show how they block blue light which was fascinating. We don't really have a ton of research yet to show exactly how it is negatively effecting us (we know it's not good for REM sleep tho!), so I figure now with my virtual business it was time to invest.
Ok, so I'm not winning any fashion awards with these, but it could be worse.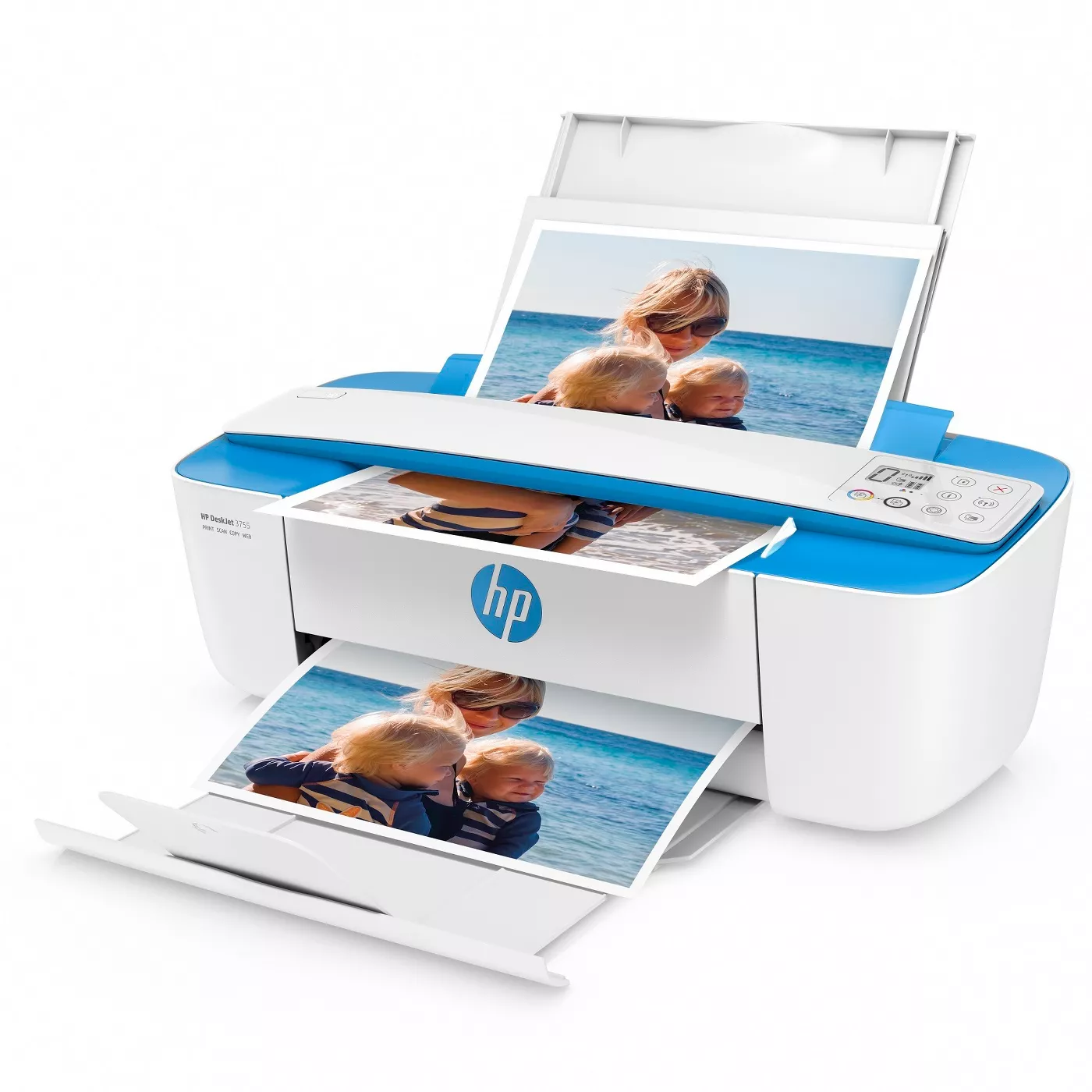 Lastly, one of my favorite home office finds is this little printer because it fits perfectly on my 9 inch deep shelf and takes up hardly any space as you can see below!
I'm so glad you visited my office!
What are your favorite office essentials? What else do I need?
Pin any of the images below, and shop my office!
Shop My Office